Street Resurfacing to JHL
A number of roads leading to JHL will be undergoing some much-needed resurfacing, as well as drainage improvements over the summer.  If you have driven here in the last year, you know how bad our road is getting.
We are communicating with the local municipality to stay abreast of the project.  While we do not anticipate any issues accessing our facility during the project, there may periodically be delays or detours. Please plan to follow any detour signs that are placed on the roads.  If Borham Avenue is inaccessible directly from Coye Drive, you may need to take the "long way" via Krembs Avenue and Heffron Street.
You are always welcome to call the office prior to your arrival to get help determining the best route.  If there are any significant changes, we will provide updates to this page.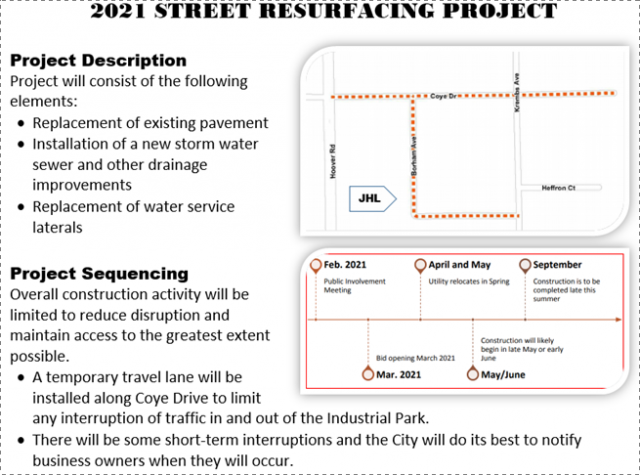 June 1, 2021